Wayne Woodlands prides itself on, first and foremost, offering gracious, professional and compassionate care—a warm welcome to you and your loved ones!
Our facility is also one of the most innovative and progressive of its kind in northeast Pennsylvania. Nestled in the scenic Pocono Mountains, our 117-bed skilled nursing and rehabilitation center offers both private and semi-private rooms. As part of Wayne Memorial Health System, which includes a hospital and affiliated physician offices, we are uniquely positioned to offer convenient, state-of-the-art healthcare services when needed.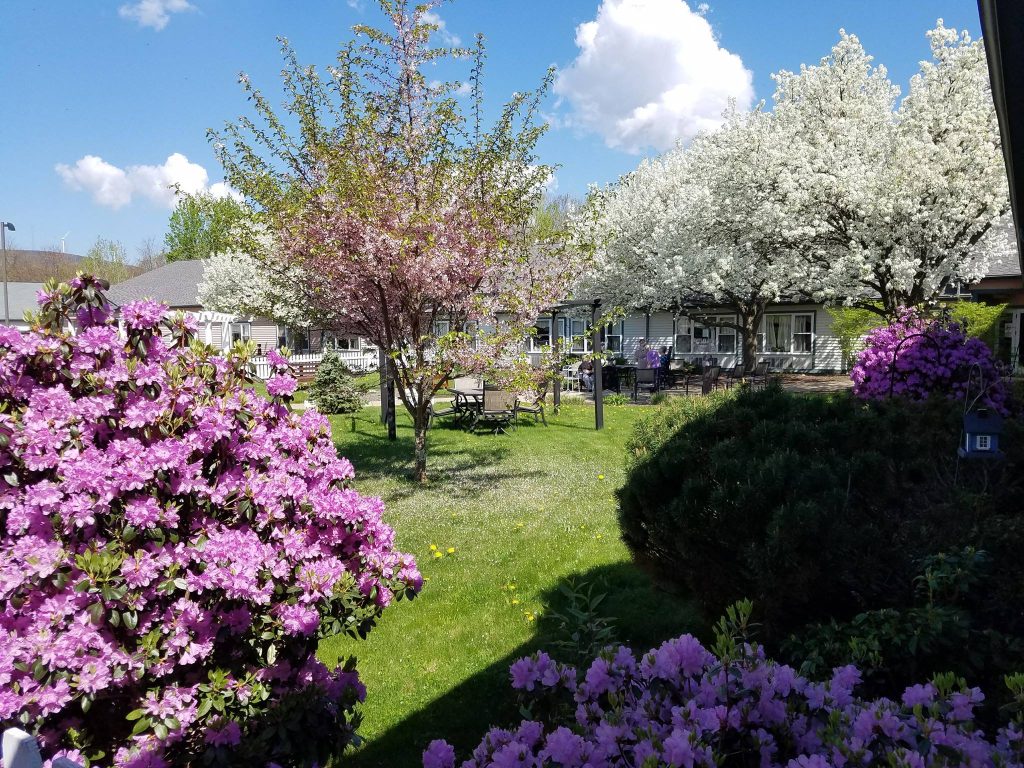 "We're looking forward to meeting you! — Staff of Wayne Woodlands Manor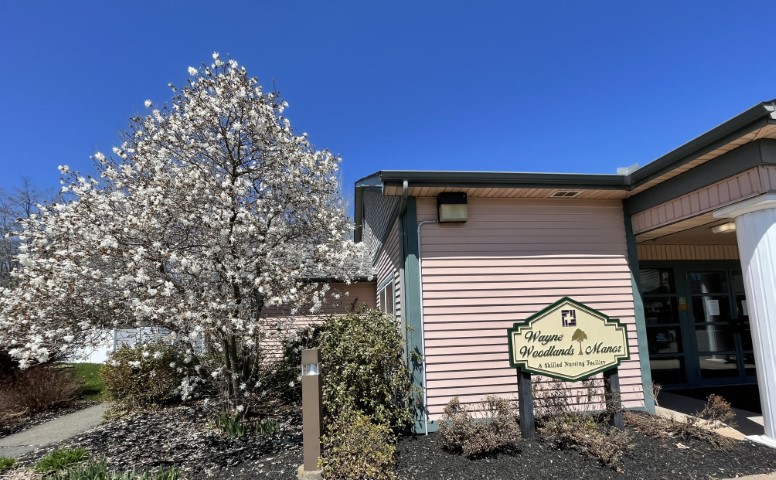 From our start in 1994, Wayne Woodlands has offered a holistic approach with one objective: to provide the best quality of life achievable for you or your loved ones. This means promoting and sustaining a nurturing stimulating environment where our residents develop and experience a true sense of individuality, self-worth, and meaningful accomplishment. We strive to incorporate every aspect of a resident's condition and lifestyle into his or her individualized treatment plan.
Our skilled staff provides 24-hour quality nursing care, wound management, rehabilitative services, social services, registered dietician services, a full schedule of activities and respite care.
Read more about our services and amenities, including our friendly on-site hair salon, elsewhere on this website.
Our care knows no boundaries – Wayne Woodlands Manor provides care to persons without regard to race, creed, sex, color, age, national origin, and handicap or payer source.